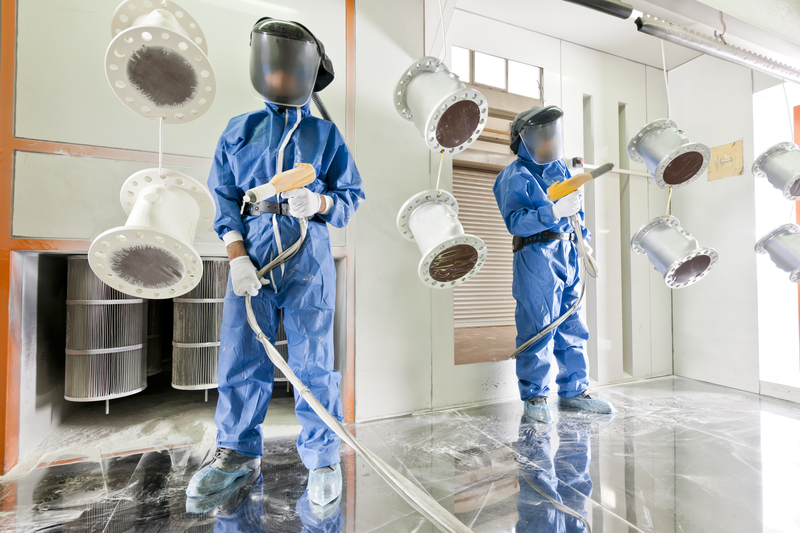 What Are The Different Types Of Powder Coating?
First thing's first, what is powder coating and where is it used? Powder coating refers to a specific painting method whereby everything from medical equipment to architectural and industrial parts, automotive parts, and household appliances can have colour applied in a seamless and long-lasting way.
When powder coating equipment and other objects, a powder spray gun sends an electromagnetic charge to the particles. Operators can determine the type of powder coating to use depending on what base metal you're coating. The powder is then sprayed via the gun onto the base metal where it sticks to the part. This base metal then undergoes an intense heating process in an oven, where the powder melts and fuses to create a very tough, scratch-resistant exterior surface on the finished part or piece of equipment.
So, what are the different types of powder coating and what do you need to bring this process to life?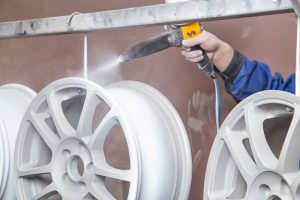 Different Types Of Powder Coating
Epoxies: Durable, hard, and resistant to corrosion – epoxy powder was the original product on the market and adheres to metal extremely well. However, epoxies do not withstand weather or age well.
Polyesters: The most popular, high-value powder coating solution – polyester powders are impact-resistant and limitless in terms of their uses. Polyester powders also have a low melting temperature so are ideal for sensitive items and projects.
Super-Durable Polyesters: Enhanced durability when compared with the standard polyester powders, but with the same high value for money. Especially ideal for outside items like benches and buildings. 
Epoxy-Polyester Hybrids: A blend of the epoxy and polyester powders, with the benefits of epoxies but enhanced weather durability outside too. These are great for creating an ultra-smooth finish, so are popular for items that require a high-level cosmetic appearance.
Fluoropolymers: Renowned for their durability outside, these powders are best used on buildings and other architectural details. They also hold their colour and gloss very well.
Urethanes: High-level chemical and corrosion resistance as well as a polished and smooth finish. This means they are great for tanks, agricultural equipment, cars, and household appliances. More expensive when compared with other powders on the market.
Why Investing In Powder Coating Equipment Is A Good Idea?
The number one benefit of powder coating is that it creates a tough exterior surface for the metal part of a piece of equipment, without the need for adhesives or solvents. This makes items safer to work within the long run, and also ensures a more consistent and high-quality aesthetic finish.
As there are so many different powders available, it's important to assess the benefits of each and the material bases they complement best to ensure you end up with your desired effect. Overall, however, powder coating is a safe, effective, and efficient way of adding a hard coat to any part of an article, reducing waste by ensuring that none of the powder goes to waste, and enhancing the durability of the item.
If you would like to find out more about our powder coating equipment, please get in touch on 07447 808200 or head over to our contact page for more details.