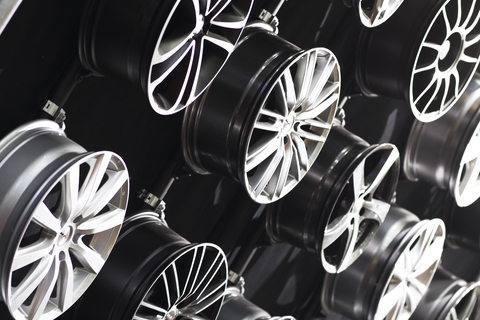 How Wheel Straightening Benefits Your Car
There are many great reasons for having your car's wheels straightened. From prolonging the life of your car and improving the way it drives, wheel straightening can enhance your motoring experience considerably. 
Your wheels may require straightening due to driving on badly maintained road surfaces, over potholes, and accidentally hitting curbs. Read on to find out more about the benefits of wheel straightening.
Pass Your MOT
Your car is unlikely to pass its MOT if its wheels are not in shape. Once the wheels have been buckled, you may lose tire pressure, and the wheels may start to vibrate. You may even feel the vibrations through your steering wheel. These vibrations can cause substantial damage to your steering components as well as the car's suspension, resulting in a failed MOT as well as damage to your car.
Prolong The Life Of Your Car
By maintaining your car properly, you can prolong its life and ensure it doesn't need to be prematurely scrapped. Once your wheels become damaged, it's important to see a car repair specialist as soon as possible so you can return your vehicle to its former glory. 
A repair specialist will let you know how bad the damage is and what you need to do next. If your car has started to vibrate or your driving experience isn't as smooth as it once was, book an appointment as soon as you can. If you don't attend to these problems quickly, they could worsen and shorten the lifespan of your vehicle.
Improve Your Driving Experience
Your motoring experience should become much smoother once you've had your wheels straightened. Wheel straightening can make your journeys much more comfortable and make your car feel brand new. If you are looking for a wheel straightening service, it's vital to choose a repair shop with an outstanding reputation. 
Repair quality can vary from one repair shop to another, so don't hesitate to give each potential company a call so they can find out more about what they have to offer. It's also a good idea to ask for recommendations and check the review sites when you're looking for a quality car repair company.
What Does Wheel Straightening Entail?
When the wheel straightening process is carried out, a technician may remove your tyres so wheel balancing can occur. They will then check your wheels for dents, cracks, flat spots, and other issues. 
Damage to your wheel edges may be filled in or smoothed out, with a hydraulic ram being used to push out flat spots. Repair times can vary depending on the severity of your car's problem. Some repairs take just an hour or two, whilst others can take several. Your technician will let you know how long you'll need to wait. 
If you suspect that your wheels need to be assessed by experienced wheel straighteners, the time to act is now. The problem may become much worse and cost you much more if a repair isn't carried out. Once you have had your wheels straightened, you can improve your motoring experience, pass your MOT, and increase the lifespan of your car.
For further information and a quote contact us at 07447808200 or contact us.