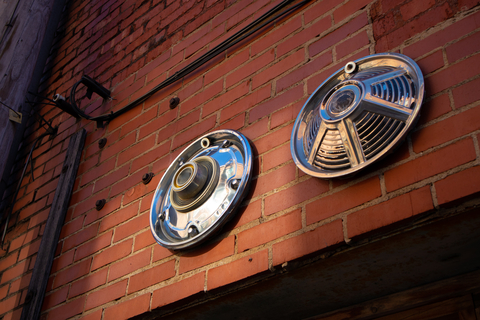 Providing A Well-Rounded Service In Your Garage: Spray And Wheels
Owning your own business can be tough. You need to stay constantly flexible and develop to match the changing needs of your customers. The best customer service can be achieved when your customers get everything they need from a single visit.
Owning a garage or car maintenance centre is no different. Many garages specialise in one single element of vehicles and boast that they're the best out there for that specific aspect of car maintenance. You might get specialist wheel and tyre garages, for example, or you might have garages that specialise in new spray paints.
Having a specialism is great if you know that you provide the best premium service for your customer. However, it still means that your customer must go to multiple different places if they have more than one problem and limits your sales opportunities. Wouldn't it be better for your customer if they could have all their maintenance issues sorted in one go?
The Benefits Of Combining Services
A wider specialist area will increase the money that you make. Those customers that come to you for a set of new tyres might also decide on the spot that they'd like you to re-spray a damaged door too, once they've found out that you do both.
On the spot, conversions are much more likely if your customer turns up for one thing and suddenly realises you can help with something else. Even if you're not the cheapest option for respraying your car, it's too much hassle for them to shop around as they're already sitting on your forecourt.
This means that you don't need to worry about being overly competitive on prices (though you should be careful of over-pricing). Your profits will naturally be more too as you aren't paying extra staff to do the jobs, you've just upskilled your current workforce.
Offering an all-in-one solution will increase your customers' loyalty to your business. If they know you can help them out with any problem that they have, then you'll always be their first port of call when anything goes wrong with their vehicle.
Word of mouth advertising is the best kind. There's nothing that brings new customers to a business more than a recommendation from a trusted person who's used the service before. Expanding your specialist areas will allow you to reach more people and, in turn, those people will talk to others so your conversion rates can be increased organically.
Combining multiple areas of service within your business doesn't just benefit your customers. Your staff will also have to be multi-skilled. If you're offering training for your staff so they can upskill in certain areas, this means that your staff will feel more valued as your business is investing in their future too.
What's Needed To Start Combining Services?
Exploring growth opportunities for your business doesn't happen overnight. You will need to look into which services work well together and input an implementation plan to kickstart your new offerings.
You'll need to consider:
What services work well together?
How to begin upskilling current staff? Are there extra courses that they need to go on?
What machinery and equipment will be needed to complete all jobs to the best standard?
Where to set up new work areas for different projects.
How are you going to let your customer base know that you're branching out?
As a forward-thinking garage, you should always be thinking about the best ways to achieve excellent customer service and understand that your customer's needs are constantly changing. Adding more to your repertoire is likely to future-proof your business and increase your profits long-term.
For further enquiries on how to accommodate for spray and wheels services in your garage please contact us here at TEMA Equipment at 07447 808200 or fill out a contact form.