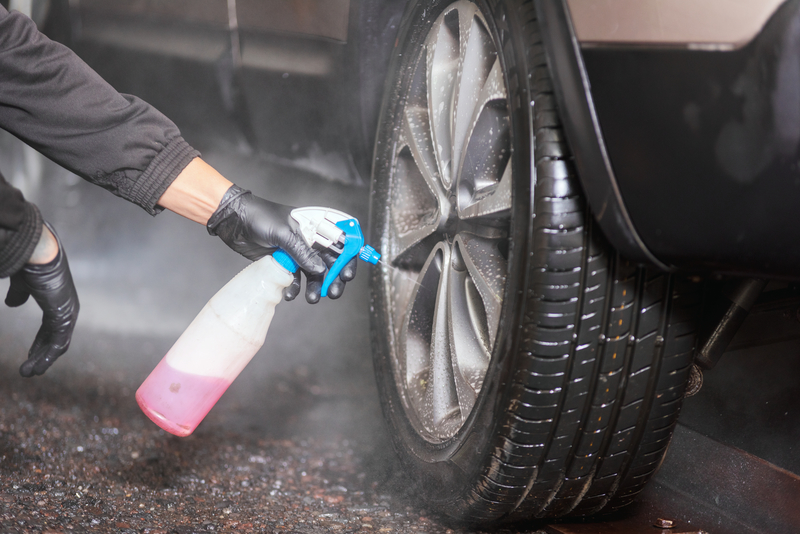 Top Tips for Alloy Wheel Cleaning
Alloy wheels can get dirty pretty quickly. Alloy wheels tend to be more durable and are longer lasting than other materials. It is very important that you make sure you're cleaning the alloy wheels to prevent any harmful corrosion and keep them looking their best. Some simple household cleaning products should work as basic maintenance, but to knock out those tougher stains and marks like grease you'll need a heavier-duty cleaner. 
Although alloy wheels look stunning, they get very dirty due to weather and road conditions. Without the proper care and maintenance, the chances of them being damaged become greater and lead to the high cost of replacement. To escape the high cost, you should regularly clean and maintain your alloy wheels
Tips for cleaning your alloy wheels 
Alloy Wheel Cleaner
Firstly, it is best if you do have an ordinary alloy wheel cleaner just to get rid of the first layer dirt like dust and small marks. Be sure to pick up a product that is especially for alloy wheels. After you have got rid of the general top layer of dirt you should look at using oven cleaner, oven cleaner is potent enough to eat through rust, oil stains and mineral stains – basically any hard to remove stains. After applying the oven cleaner, you should see the stains dissolving within a few minutes. Make sure that the oven cleaner is applied sparingly and thoroughly washed off after use 
Before cleaning the alloy wheel with any type of cleaner you should always hose them down, so you don't scratch them with anything like small stones or just dirt. This will also mean that the water will wash away any dirt inside the barrel of the alloy wheel. You should always allow the product to sit on the alloy wheel after applying it for roughly 10 minutes to allow the product to fully do the job.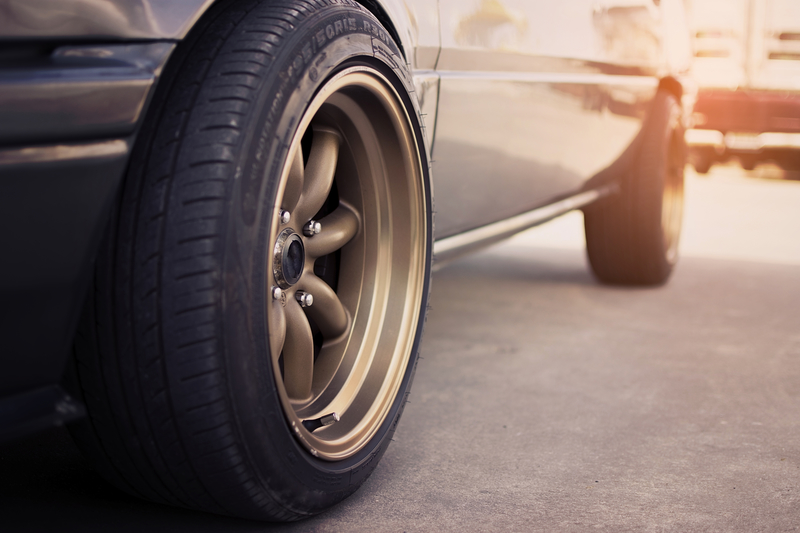 Soft Bristled Brush
Soft-bristled brushes are always best to use after the product has soaked into the alloy wheels. This is due to the fact it will rub the product into the wheel even more and will get into those hard to reach areas of the alloy wheel. After washing off the product with water, go over the alloy wheel again with the bristled brush. 
Sealant
After you have cleaned all of the alloy wheels it's advisable that you use a sealant, sealants serve a barrier against dirt, grease and brake dust, therefore, keeping your alloy wheels looking good – a single pot of sealant should do up to 5/6 applications. 
Wheel corrosion can totally decay alloy wheels, especially in winter as the rock salt and various other chemicals that are used on road to combat ice and snow. This results in corrosion and not paying attention to alloys refurbishment can ruin the life of alloy wheels. Therefore, it is necessary to get your wheels refurbished at the right time.
Hopefully, with some of our top tips, you can keep your alloy wheels looking in immaculate condition at all times. If you have any questions or queries, please don't hesitate in contacting us on 01604 600 581 or alternatively you can head over to our contact page and fill in our online contact form.